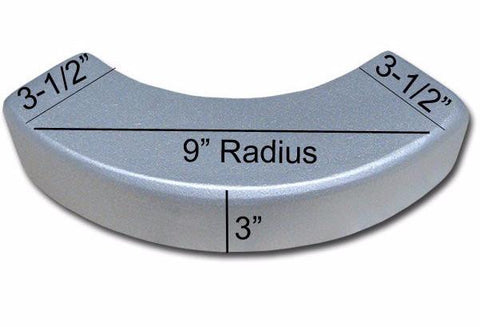 Pontoon Deluxe Large Radius Corner Cap
Replace your pontoon boat's cracked or missing deck corner caps.
Cast aluminum pontoon corner cap.  
Some deck modifications may be required for a proper fit, such as cutting your plywood and side trim pieces.
Sold individually.
Bolt down to your deck, fasteners are not included.