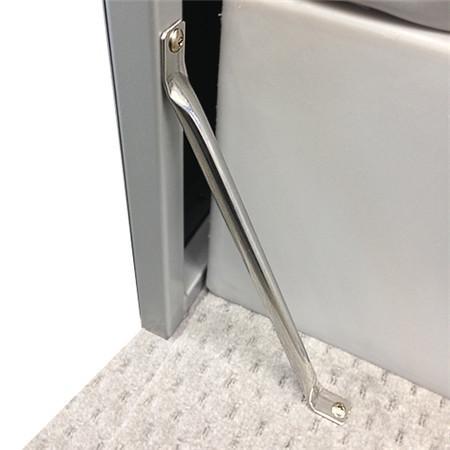 Stainless Steel Fence Brace
Universal design to help support your pontoon boat's railing (fencing). Place this universal aluminum brace at any point you'd like additional rail support, they are most commonly used at each pontoon gate to strengthen your railing. Stainless steel hardware included.
13" Height x 1" Wide.

Each brace is made from 316 stainless steel.

Includes stainless steel mounting bolts and hardware.
*Included in complete fence packages